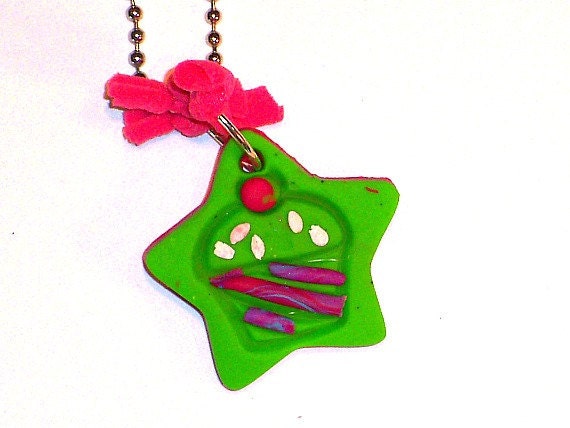 Cupcake necklace with green, pink and purple colors with white sprinkles on top made from polymer clay. Outside shape of a star. Fun bright pink cloth tyed accents.
The pendant itself measures an adorable approximate 1 inch.
The ball chain necklace measures approximately 18 inches in length.
I offer gift wrapping.
Click Here to Visit My Etsy Shop!